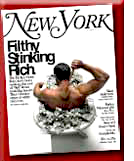 Blast Back
Toni Bentley Defends Her Saucy Confessional
Marie Arana, the Washington Post: "It is dirty, foul-mouthed, gaudy as redlight porn—an apotheosis of female self-loathing. And yet . . . more than one book critic—mostly men—have referred to it as 'a masterpiece.' "
Toni Bentley responds: Yes, the men are loving me and the women are not—call Freud or Electra (or Bill Maher) for more info. Arana clearly knows a great deal more about self-loathing than I do. I get facials, massages, write amusing books about subjects high and low, and have an even more amusing love life—is this "self-loathing?"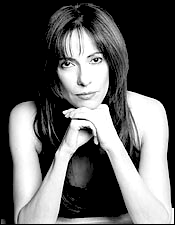 Zoe Heller, the New York Times: "There is something grimly narcissistic about the world of zipless, fantasy sex that Bentley has created for herself; something sad and alienated . . . Moreover, the contempt that Bentley expresses for women who have not taken her path . . . is suspiciously vehement. She protests too much."
TB responds: So sorry that Heller took my little anal meditation so personally. But am I to be despised for learning how to keep my quotidian life from ruining my erotic life, for keeping my laundry clean and my sex life dirty—and knowing which is which? I did not take a "path," I had an experience. Why are Heller's knickers in such a knot?
Leon Wieseltier: "I think it might be a small masterpiece of erotic writing."
TB responds: "Think"? "Might"? "Small"? Nevertheless, I offer Mr. Wieseltier a humble curtsy.
From the November 22, 2004 issue of New York Magazine.